S/8s: July 2014 - What I'm Listening To
Back again, bitch. 8 albums for July.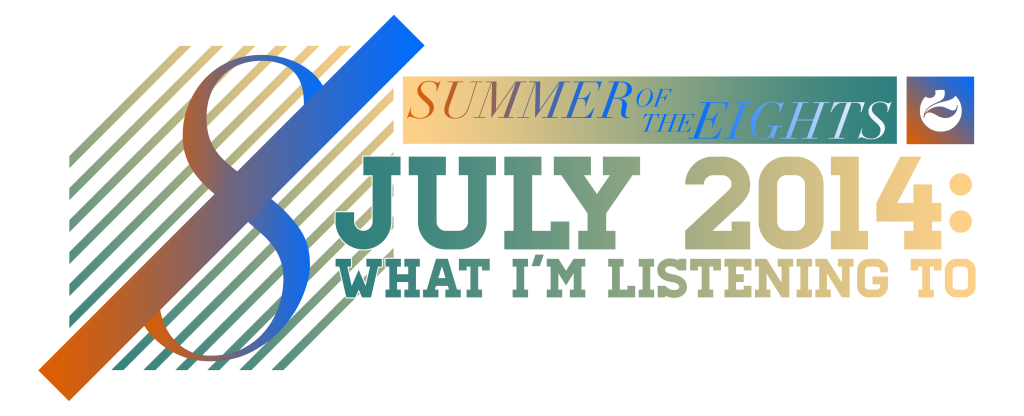 01/Bleachers - Strange Desire
It's like fun. and the 80s combined, only the 80s suck so this is like if the 80s didn't suck and combined with fun. It's just awesome, ok? (In all honesty, the first track made my jaw drop.)
02/Volcano Choir - Repave
Bon Iver, with a different group behind it. It's still fucking amazing. 
03/Ed Sheeran - X
Good old Ed comes back with more. It's like the bigger brother of his first album. Great stuff throughout. 
04/Jason Mraz - Yes!
A lot more subdued but the album has a tonal theme this time. Partnering up with Raining Jane was a cool idea. 
05/Mr. Little Jeans - Pocketknife
A weird little album that's hard to put my finger on…I like it, though. The girl singing has a great, small voice. 
06/The Colourist - The Colourist
Fun, loud, energetic. Good for the morning times. 
07/The Civil Wars - The Civil Wars
Dark, moody, powerful. The opposite of the previous list entry, but it's where my head is lately. It's wonderful music. 
08/Panic At The Disco - Pretty. Odd. 
Working on an Eight of Panic! songs and I've been relistening to this album in full a lot lately. It's pop euphoria.